2016 DWS Fanfare Contest Winners!
The Dallas Winds will herald the beginning of each concert during their 2016-2017 concert season with works from eight American composers, the winners of our 2016 Fanfare Competition.
2016 Fanfare Winners
To The Stars by Christian Kolo, White Lake, MI
You Are Cordially Invited by Michael Markowski, Brooklyn, NY
Ascent to the Summit by Tara Islas, Alexandria, VA
A Christmas Fanfare by James Beckel, Jr.
Mach 10 by Andrew E. Lawson, Tullahoma, TN
Winds of Niagara by Benjamin Yeo, Singapore
To Be Free by Joanne Harris, Jersey City, NJ
The Tannhauser Gate: Brass Fanfare by Kent Philip Baker, Dumfries, VA
We would also like to recognize three Honorable Mention entries:
Prospect Hill: Flourish for Brass by Kathryn Salfelder, Fair Lawn, NJ
Homage: A Solemn Fanfare by David Holsinger, Cleveland, TN
Call To Times Unknown by Brian C. Herald, Louisville, KY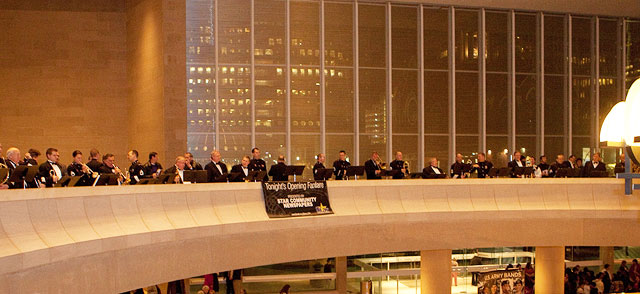 A winning fanfare will be performed in the lobby of the Morton H. Meyerson Symphony Center before each of the Dallas Wind Symphony's seven subscription season concerts.
"The pre-concert fanfare has become a tradition for the Wind Symphony," Campbell said. "They're short, upbeat, and like a little cocktail to set a festive mood for the beginning of the evening. It's really cool to see six or seven hundred people gather on the concert hall steps to listen, before they go on into the hall to enjoy the main program."