2015 DWS Fanfare Contest Winners!
The Dallas Winds will herald the beginning of each concert during their 2015-2016 concert season with works from eight American composers, the winners of our 2015 Fanfare Competition.
Winners of the 2015 Fanfare Competition:
September 15, 2015: Unveiling, by Brian Sadler
October 6, 2015: Resonances, by Christian Guillen
November 3, 2015: Valiant, by Christian Kolo
January 12, 2016: October Fanfare, by Gregory Good
February 23, 2016: Fireworks, by Kevin Day
March 22, 2016: Salute! by Jeff Jordan
April 19, 2016: Déjà vu Fanfare, by Trevor Rundell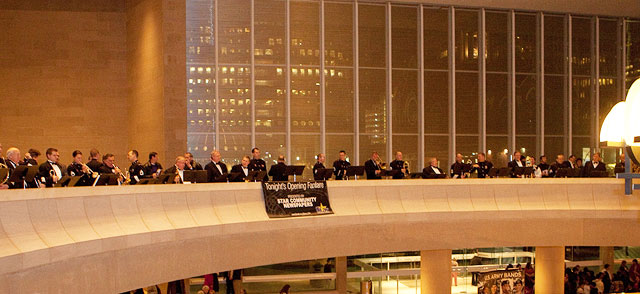 A winning fanfare will be performed in the lobby of the Morton H. Meyerson Symphony Center before each of the Dallas Wind Symphony's seven subscription season concerts.
"The pre-concert fanfare has become a tradition for the Wind Symphony," Campbell said. "They're short, upbeat, and like a little cocktail to set a festive mood for the beginning of the evening. It's really cool to see six or seven hundred people gather on the concert hall steps to listen, before they go on into the hall to enjoy the main program."