2013 DWS Fanfare Contest Winners!
The Dallas Wind Symphony will herald the beginning of each concert during their 2013-2014 concert season with works from seven American composers, as a result of their 2013 Fanfare Competition.
"We've been holding our Fanfare Competition since 2000," said Wind Symphony Founder and Executive Director Kim Campbell. "This year's competition drew 21 entries from an international array of composers. We were delighted to see such widespread interest in writing for the wind band."
Winners of the 2013 Fanfare Competition:
Gary Gazlay, Psalmos
Christopher Marshall, Heat Shimmer
John Michael Davis, Southern Harmony
Chuck Mandernach, Heroes
Josh Hobbs, Three Ring
Andrew D. Herring, Ad Infinitum et Ultra
Brandon Maahs, Invictus: Fanfare for Uncommon Heroes
David Nicolette, Dallas Fanfare No. 1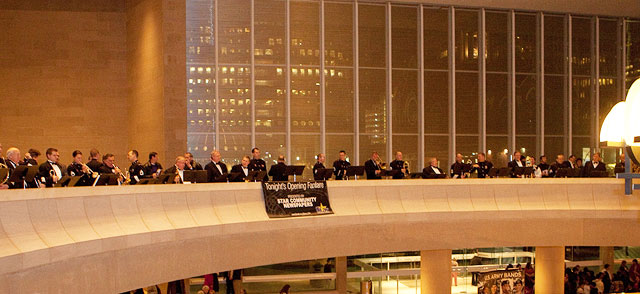 One of the winning fanfares, sponsored by Star Community Newspapers, will be performed in the lobby of the Morton H. Meyerson Symphony Center before each of the Dallas Wind Symphony's seven subscription season concerts.
"The pre-concert fanfare has become a tradition for the Wind Symphony," Campbell said. "They're short, upbeat, and like a little cocktail to set a festive mood for the beginning of the evening. It's really cool to see six or seven hundred people gather on the concert hall steps to listen, before they go on into the hall to enjoy the main program."